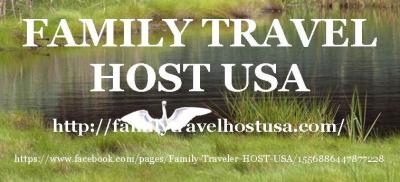 2017 Top Events and Festivals in Arkansas
Arkansas has lowest gas prices in the nation

Some of the best views – and values – can be found in the wintertime in Arkansas. Mild temperatures make it possible to experience the outdoors year-round, and with the stunning displays found on the Arkansas Trail of Holiday Lights, you'll see the true beauty of The Natural State.

Read More 










Plan now to tour Trail of Holiday Lights
This week, Arkansas boasts the lowest average gas price in the nation at $1.95 a gallon, according to AAA. The state continues to be an affordable destination for travelers, with plenty of inexpensive locations to visit and activities to take part in.
December offers extra excitement, with the Arkansas Trail of Holiday Lights in nearly 60 communities across the state. Local events and decorations are as varied as the towns themselves, with visitors able to experience live nativities, parades, tree lighting ceremonies, illuminated displays, open houses, concerts, visits with Santa and more.
The Trail of Holiday Lights brochure is available both online at www.Arkansas.com/TrailofHolidayLights and in printed version. Printed copies are available at all Arkansas Welcome Centers and at participating Arvest, Best Western and Subway locations. You can also request a copy by calling 1-800- NATURAL or emailing [email protected]
Post photos of your experience on Facebook.com/ArkansasStateTourism and on Instagram (@arkansas) with the hashtag #ArkansasTrailofHolidayLights.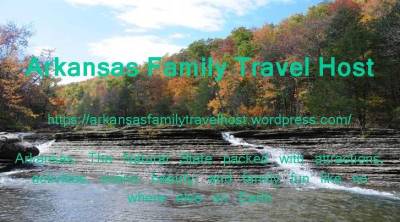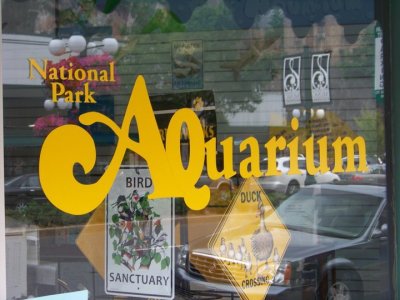 Jan. 13-April 15: Live Thoroughbred racing at Oaklawn Park, Hot Springs
Enjoy live Thoroughbred racing at a first-rate track. Oaklawn offers a variety of dining options and simulcast and instant racing the remainder of the year. The park's "Racing Festival of the South" attracts the nation's top horses and the Arkansas Derby winner becomes eligible for the famous Triple Crown.
CONTACT: 1-800-OAKLAWN, www.Oaklawn.com.
Feb. 10-12: LANTERNS! Festival, Little
Ro
ck
Wildwood Park for the Arts's annual deep-winter festival celebrates the first full moon of the lunar new year. Over three magical evenings, guests are transported to faraway lands and times as they stroll through the beautifully lit pathways of Wildwood's gardens. Cultural vistas feature live entertainment, food, drink, games and more throughout the Park's Butler Arboretum and inside the Lucy Lockett Cabe Festival Theatre, each of them highlighting and celebrating a different culture or region of the world.
March 17: The First Ever 14th Annual World's Shortest St. Patrick's Day Parade, Hot Springs
The event this year features Celebrity Grand Marshal Alfonso Ribeiro, green fireworks, Irish belly dancers, floats, the Irish Order of Elvi (a group of Elvis look-alikes), marchers, Irish Wolfhounds and more. The Official Starter of the parade this year is pro wrestler Ric Flair. The event is held on historic Bridge Street, which became famous in the 1940s when Ripley's Believe It or Not designated it "The Shortest Street in the World."
CONTACT: 501-321-2851, www.HotSprings.org.
March 17-19: Jonquil Festival, Washington (Historic Washington State Park)
This celebration of spring features thousands of blooming jonquils in a 19th-century restoration village. Other attractions include craft vendors, musicians performing varied types of music, surrey rides, food vendors, special interpretive programs and historic tours, buffet meals at Williams Tavern Restaurant and more.
CONTACT: 870-983-2684, www.HistoricWashingtonStatePark.com.
April (TBA): Tales of the Crypt, Fort Smith
Tales of the Crypt is a popular, family-friendly living history tour of Oak Cemetery featuring storytelling by some of the pre-Civil War cemetery's most famous "residents."
CONTACT: Mike Alsup, 479-784-1006, www.FortSmithParks.com.
April 14-15: Arkansas Folk Festival, Mountain View (Court Square, Ozark Folk Center State Park)
Annual Spring celebration featuring handmade crafts, frontier life demonstrations, parade, folk and bluegrass music, dancing on the courthouse Square, and window decorating contest. A great fun family festival. Ozark Folk Center opens for the season. Free admission to the Crafts Village during this weekend. Free shuttle from downtown to the Folk Center.
CONTACT: Mountain View Area Chamber of Commerce and Visitor Center, 870

-

269-8068, www.YourPlaceInTheMountains.com.
May (TBA): Old Fort Days Rodeo, Fort Smith
The annual Old Fort Days Rodeo in Fort Smith has been entertaining rodeo enthusiasts with talented cowboys, high prize money and quality rodeo livestock for more than 80 years. The fast paced action includes calf roping, barrel racing, wild horse racing, bareback riding, steer wrestling, saddle bronc riding, the Old Fort Days Dandies, and bull riding. It is held at Kay Rodgers Park.
CONTACT: Kay Rodgers Park, 479-783-2393, www.OldFortDaysRodeo.com.
May 2-7: Bentonville Film Festival, Bentonville
Harnessing plenty of star power, the festival is a one-of-a-kind event designed to champion women and diversity in film. Hosted by ARC Entertainment, Walmart, Coca-Cola and AMC Theatres and chaired by Academy Award-winning Actor Geena Davis, the festival scree

ns

approximately 75 films in competition, ranging from studio premieres to independent features and documentaries. The Festival's Advisory Board is comprised of entertainment industry leaders and artists including Angela Bassett, Bruce Dern, Samuel L. Jackson, Randy Jackson, Eva Longoria, Julianne Moore, Paula Patton, Natalie Portman, Nina Tassler and Shailene Woodley. During and after the festival, each advisory board member will lead activities ranging from mentoring, film selection advising, and to jury participation.
The festival is the first and only film competition in the world to offer guaranteed theatrical, television, digital and retail home entertainment distribution for its winners. Films that receive the Audience, Jury Selection and Best Family Film awards at the Bentonville Film Festival will receive a distribution agreement with a guaranteed traditional theatrical release on a minimum of 25 screens from AMC Theatres. AMC Theatres will also participate in the film submission and jury selection process.
May 5-7: Toad Suck Daze, Conway
Festivalgoers gather for food-on-a-stick, local and national entertainment, arts & crafts, activities for kids, and of course, the World-Famous Championship Toad Races. Several festival-sanctioned events sponsored by local nonprofit organizations take place throughout the weekend as well, including a 5K/10K race and the Tour de Toad bicycle race.
performing arts that is held annually on the banks of the Arkansas River in Little Rock. Riverfest is the largest single event in the state of Arkansas with a rich tradition. Flowing on the River, the festival's separately ticketed wine and craft beer event, will kick off Riverfest 2017 on Thursday, June 1, followed by a two-day music festival (June 2-3) featuring some of America's hottest acts. On Sunday, June 4, to commemorate Riverfest's 40 years in the community, a special celebration and "thank you" to the public will be held with all-day activities, which conclude that evening with a spectacular firework show. Ticket holders for the two-day music festival will be admitted free into Sunday's events. Springfest, a free event for families, will return to Riverfront Park Saturday, April 8, and again include the popular family-friendly activities such as acrobats, arts and crafts, the Super Retriever Series dog jumping competitions and more.
June 4-17: Hot Springs Music Festival, Hot Springs
This festival brings together over 250 international musicians. Over the course of the festival 20 concerts and over 250 open rehearsals are available to enjoy. The festival takes place in a variety of non-traditional venues including historic buildings, art galleries and open air spaces.
CONTACT: 501-623-4763, www.HotMusic.org.
June 9-10: 35th annual Portfest, Newport (Jacksonport State Park)
Start summer with a bang at Portfest in Newport. After taking 18 months to revamp the festival, organizers are excited about bringing the festival back in 2017. Anticipated improvements include looking at a wider range of events, a broader reach with a variety of music and increased family entertainment options. Held along the banks of the White River at Jacksonport State Park.
CONTACT: Newport Area Chamber of Commerce, 870-523-3618, www.Portfest.org.
June 13-17: Petit Jean Show & Swap Meet, Morrilton
More than 100 antique and classic cars compete for awards in various categories, from the turn of the 19th century to 25–year-old models, on the grounds of the Museum of Automobiles on Petit Jean Mountain near Morrilton. Also an open car show for modified cars will be held, about 800 collectible cars will be for sale, and more than 1,000 vendor spaces filled with antique car parts and related items. Food vendors will be available on the museum grounds.
June 21-24: Annual Rodeo of the Ozarks, Springdale (Parsons Stadium)
Authentic stagecoach rides, good food and entertainment at the Stagecoach Inn one week prior to the rodeo; two rodeo parades; over 500 contestants and professional athletes will compete in six PRCA and WPRA sanctioned events -- Calf Roping, Steer Wrestling, Barrel Racing, Bareback Riding, Saddle Bronco Riding and the popular Bull Riding.
CONTACT: 1-877-92-RODEO, www.RodeoOfTheOzarks.org.
June 23-25: Big Bass Bonanza, North Little Rock
The Simmons Bank Big Bass Bonanza is the state's largest amateur fishing tournament that spans about 300 miles of the Arkansas River, with pools and official check-in stations at Fort Smith, Dardanelle, Little Rock/North Little Rock, Pine Bluff, and the Pendleton Bridge near Dumas. This year's guaranteed cash prizes include: $50,000 for the largest fish overall; $10,000 for the largest fish overall in each of the remaining four pools; and place money for overall winner per pool, with $900 for second place, $700 for third and $400 for fourth. Hourly prize money for first, second, and third place will be the top priority after the guaranteed prizes are awarded.
CONTACT: Arkansas Hospitality Association, 501-376-2323.
June 24: Purple Hull Pea Festival & World's Championship Rotary Tiller Race, Emerson
This is a rotary tiller race highlighted by "souped up" tillers. There is also a pea shelling contest, a purple hull pea cook-off, a pea dinner, a purple hull pea booth, arts, crafts and entertainment, children's events, a parade and more.
CONTACT: 870 547-3500, www.PurpleHull.com.
July 12-15: Johnson County Peach Festival, Clarksville
Terrapin derby, frog jump, peach pit spitting contest, parade, bicycle obstacle course, egg toss, barbershop quartet music, gospel sing, craft booths, concessions, banana split contest, street dance, greased pig chase, peach cobbler/jam & jelly bake-off, 4-mile run, water balloon toss, bass tournament, Miss Arkansas preliminary pageants, Princess Elberta pageant.
CONTACT: Johnson County Peach Festival Association, 479-754-9152, [email protected], www.JoCoPeachFestival.8m.com.
July 29: Annual World Championship Cardboard Boat Races, Heber Springs (Greers Ferry Lake)
Put your creative talents – and boat building skills – to the test at this event. There are three divisions of competition in both adult and children's races including one or two person, team and mechanical. All participants race a 200-yard-course. Past entries have been USS battleships, planes, trains and even the Starship Enterprise. Trophies awarded include the Pride of the Fleet, the Titanic Award, plus first, second and third places in each division for speed. Other activities include a tug of war, a watermelon eating contest, a treasure dig for kids, sand sculpting and the Cardboard Boat Demolition Derby.
CONTACT: Heber Springs Chamber of Commerce, 501-362-2444, [email protected], www.Heber-Springs.com.
Aug. 1-5: Annual Tontitown Grape Festival, Tontitown
More than 6,000 lbs. of homemade pasta and sauce will be served at the Italian spaghetti dinners, more than 100 crafts exhibitors, biathlon, entertainment, Queen Concordia pageant, plus nightly carnival.
CONTACT: Tontitown Grape Festival, 479-361-2615, www.TontitownGrapeFestival.com.
Aug. 10-12: Hope Watermelon Festival, Hope (Fair Park)
The Hope Watermelon Festival is celebrating its 41st anniversary this year. The event has a watermelon eating and seed spitting contest, the Watermelon Olympics, a variety of live music, fishing, archery, arm-wrestling and horseshoe tournaments, craft and food booth, car shows and more.
CONTACT: 870-777-3640, www.HopeMelonFest.com.
September (TBA): ACANSA Arts Festival, Little Rock
This five-day celebration of the arts features a mix of live performances, exhibits, art education programs, training and activities from both local and national artists and perfromers. ACANSA Arts Festival encourages public appreciation of the arts, showcases and increases awareness of the arts in the region, enriches the cultural vitality of Arkansas and celebrates "southern place" ~ the meaning behind the word "ACANSA."
Sept. 2-4 (Labor Day Weekend): Annual National Championship Chuck Wagon Races, Clinton
Chuck wagon races, Snowy River Race, bronc fanning, Western music and dances, trail rides, non-denominational church services on Sunday morning, barn dances, Western trade show, music, food. Admission is $25 for adults.
CONTACT: Dan and Peggy Eoff, 501-745-8407, www.ChuckwagonRaces.com.
Sept. 20-23: Bikes, Blues & BBQ Motorcycle Rally, Fayetteville
Bikes, Blues & BBQ is the largest non-profit, family-friendly, motorcycle rally in the country for people seeking to enjoy the best in motorcycle riding, blues music and barbeque while at the same helping those in need.
October (TBA): MusicFest El Dorado, El Dorado
Whether you are into country, rock, R&B, bluegrass or blues, MusicFest El Dorado has something for everyone. This multi-year Arkansas Festival of the Year winner is the largest live music festival in south Arkansas. The event features over 30 acts on three stages over two days and takes place every October in downtown El Dorado. Past headliners have included Toby Keith, Brett Michaels, Joan Jett and the Blackhearts, the Charlie Daniels Band and more.
CONTACT: 870-862-4747, www.MusicfestElDorado.com.
October (TBA): Hot Springs Documentary Film Festival, Hot Springs
This ten-day festival showcases screenings of domestic and internatio

nal

documentary films including Academy Award-winning and nominated films. It is the oldest documentary film festival in the nation. Events include forums and lectures, question and answer sessions with filmmakers following many screenings, a gala banquet and visiting scholars and celebrities.
CONTACT: 501-538-2290, www.HSDFI.org.
Oct. 4-7: 32nd annual King Biscuit Blues Festival, Helena-West Helena (Downtown Historic District)
The King Biscuit Blues Festival is three days of live music featuring legendary performers from Helena's Delta blues heyday, leading contemporary blues acts and emerging blues practitioners; barbecue cook-off; 5-K run; food vendors; and an arts and crafts market.
CONTACT: King Biscuit Blues Festival, 870-572-5223, www.KingBiscuitFestival.com.
Oct. 13-22: Arkansas State Fair, Little Rock
Arkansas's biggest annual family event rocks the historic State Fairgrounds and Barton Coliseum for ten exciting days of rides, games, music and entertainment, exhibits, demonstrations, competitions, vendors and, don't forget, fair food every October!
Nov. 15-Dec. 31: 21st annual Enchanted Land of Lights and Legends, Pine Bluff (Pine Bluff/Jefferson County Regional Park)
Open from 6-9 p.m. nightly, one of Arkansas's largest drive-thru of holiday lights with 1.3 miles of more than 280 displays, many of which are animated.
CONTACT: Pine Bluff Convention and Visitors Bureau, 870-536-7600, www.PineBluffFestival.org.
Nov. 20-Dec. 27: 23rd annual Lights of the Delta, Blytheville (Arkansas Aeroplex)
Blytheville's Arkansas Aeroplex is the site of the 23rd annual Lights of the Delta. With six million lights and nearly 50 major motion displays on 40 acres, Lights of the Delta is one of the largest lighting festivals in the mid-south. Hayrides are available each night. Live music, pictures with Santa and a live nativity scene will be presented on select nights throughout the festival, which runs nightly from Nov. 20 through Dec. 27.
Nov. 24-25: 82nd annual World's Championship Duck Calling Contest and Wings Over the Prairie Festival, Stuttgart (Main Street)
One of Arkansas's most anticipated festivals, the event features the World's Championship Duck Calling Contest; World's Championship Duck Gumbo Cook-off; annual Queen Mallard pageant; carnival; 10K race; sporting goods and collectibles shows; arts and crafts; commercial exhibits.
CONTACT: Stuttgart Chamber of Commerce, 870-673-1602, www.StuttgartArkansas.org.

​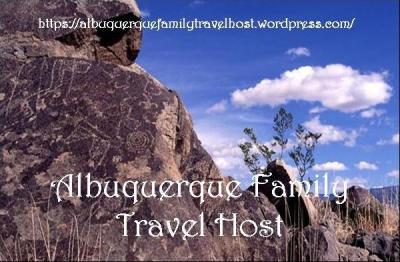 Winter Things to Do in Arkansas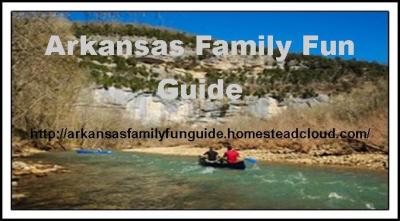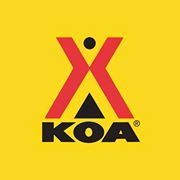 Thanks to Arkansas's mild climate, you can find a good time here year-round. There's never a shortage of attractions to see and things to do in the winter in The Natural State. Winter festivals and events are great ways to get out (or stay in) with the family on beautiful brisk days and see The Natural State in a different light. It's just part of what makes Arkansas one of the best winter getaways around. Read More http://www.arkansas.com/travel-tools/seasons/winter/winter-events/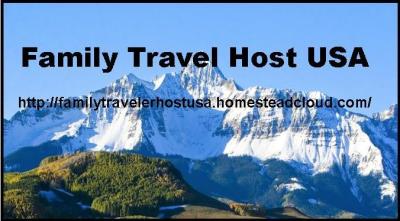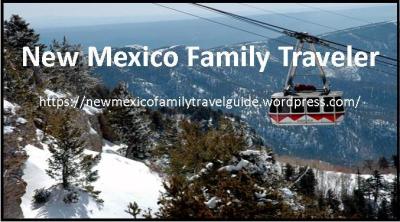 Cross-country cycling venture to make stop in Arkansas this summer
Need help finding fun things to do in Arkansas? Use this simple search tool to help select some ideas and plan family friendly vacations in the Natural State. You may also use the search tool below to view Arkansas events by month, city or age range and add them to your itinerary. Don't forget to check ourDeals and Coupons page for family-friendly vacation packages that fit your budget and save you time. Read Here http://www.arkansas.com/kids/stuff-to-do/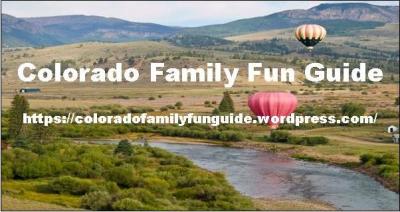 The route through Arkansas.
Looking to ride? The Fuller Center Bicycle Adventure, now in its 10th year, puts on group fundraising rides throughout the year, including taking on several cross-country road bike routes in the summer.
Among those trips is a 3,600 mile cross-country ride from San Francisco, CA to Savannah, GA taking place June 2-August 6. Trip leader Henry Downes said they are currently recruiting riders specifically for their 1-week segment from Lawton, OK to Shreveport, LA, which takes place July 9-15.  "We would love to attract some Arkansans to ride with us that week," he said. Registration for the 2017 summer ride is now open with registration fees increasing on January 1.
"I will be leading a cross-country trip this summer, and our group will be passing through southwestern Arkansas and spending a night in Texarkana," said Downes.  He said their summer-long journeys, which are fully supported, offer an opportunity to see a broad swath of the country. Riders can choose to join for the whole adventure or for one or more of the week-long segments. As part of the venture, participants help build homes as they travel.  The group is slated to ride through Arkansas on July 13. More details can be found at fullercenterbikeadventure.org/summer.
In other biking news, also to keep on the radar next year are the 2017 and 2018 USA Cycling Marathon Mountain Bike National Championships, which will be in Arkadelphia. The championships, which as of now are scheduled to take place in the spring, will be on a single-track course around DeGray Lake on the Iron Mountain Trail System. The races are being put on by local racing event company DLT Events, which is run by Fred Phillips, who lives in Arkadelphia. Along with mountain biking events, the company puts on road cycling races, triathlons and other events. For more information on biking in Arkansas check out arkansas.com/bicycling/.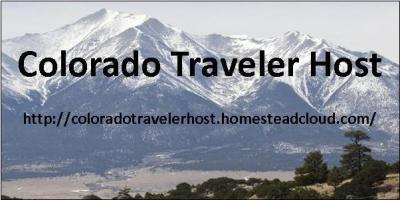 Three of the best museum gift shops​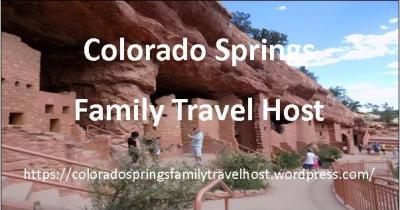 Take a piece of the museum home with you, whether it's a selection of fine-art prints of some of the museum's most popular works or specialty items inspired by the art, architecture, and nature of Crystal Bridges and created exclusively for it. You'll find high-design home décor, hand-crafted jewelry, and elegant accessories created by international designers as well as regional craftsmen.
Check out the interior while you shop. It was designed by Fayetteville-based architect Marlon Blackwell and received an American Institute of Architects Honor Award for Interior Design in 2015. Inspired by the fluting on the underside of a mushroom, the design features undulating rows of cherry-wood panels along the ceiling and back wall.
Then, of course, don't miss a leisurely stroll through this art museum as well. The permanent collection spans five centuries of American masterworks from Colonial era to current day, on view year-round and enhanced by temporary exhibitions. The museum is nestled on 120-acres of Ozark landscape with amenities including a restaurant, the store, library, 3.5 miles of trails, and a Frank Lloyd Wright house preserved and relocated on the grounds.
The museum is located at 600 Museum Way in Bentonville. For more information, call the store at 479-657-2310 or visit www.crystalbridges.org.
I bet you can't resist the urge to stick your hand in the massive barrel of BBs, which you can then scoop into various containers for purchase. If you don't have a gun to put those BBs in, well, just look behind you and you'll find plenty to choose from – competition airguns to youth guns. The other great gift items are targets, like fake watermelons that ooze slime when you shoot them, collectibles, slingshots, scopes and sights, and other accessories. You'll also find a line of archery items.
Since 1960, Daisy's corporate offices in Rogers have housed an impressive airgun collection. In 1999, the company decided to share that collection through a first-class, entertaining museum. Today, the museum can be found in the brick-paved historic sector of downtown Rogers in a building which dates to 1896. It attracts more than 1,700 visitors a year from almost every state in the continental U.S. and several foreign countries. Gun and history enthusiasts come to see displays of more than 150 antique airguns dating to the 1600s.
The museum is open from 9 a.m. to 5 p.m., Monday through Saturday. Its located at 202 W. Walnut. For more information, call 479-986-6873 or visit www.daisymuseum.com.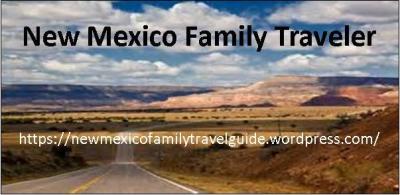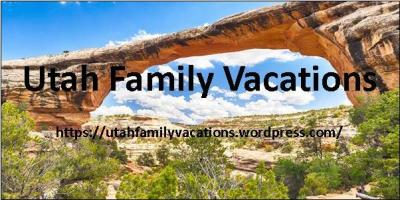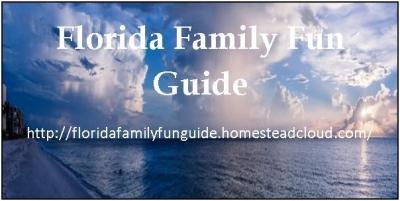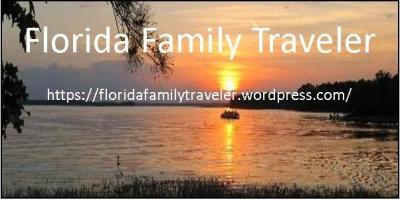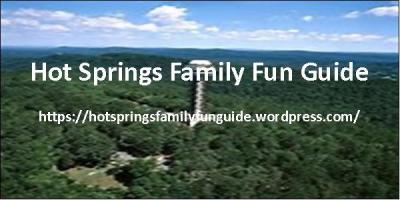 What's New for 2017 in Central Arkansas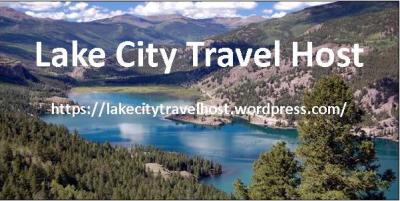 Robinson Center
The reopening of the newly renovated Robinson Auditorium, which has been billed as its "second act," is the biggest recent development in the cultural life of Central Arkansas. The $70 million upgrade included acoustical and technological enhancements, a grand ballroom and patio overlooking the Arkansas River, new conference spaces and expanded lobbies and public facilities, all wrapped up in a LEED-certified package that maintains the historical significance of the original structure. This renovation to the home of the Arkansas Symphony Orchestra, Ballet Arkansas and Celebrity Attractions opens up a world of entertainment possibilities for the state and makes the center nationally competitive and capable of hosting any Broadway production. The newly renovated Robinson Center will also henceforth be home to the Miss Arkansas Pageant, which has been held in Hot Springs for the past 58 years.
CONTACT: 426 West Markham St, Little Rock, 501-370-3224.
 
Firehouse Hostel and Museum
International travelers and lovers of unique, budget travel can now stay at the capital city's first hostel, the Firehouse Hostel and Museum, located inside—you guessed it—a restored historic firehouse in MacArthur Park. The 1917 Craftsman style building once house Little Rock Fire Station #2, and the charmingly restored property is filled with artifacts from firefighting history. Located in the heart of Little Rock in MacArthur Park, this hostel is close to all downtown attractions, including museums, galleries, shops, restaurants, and the vibrant SoMa and River Market districts.
CONTACT: 1201 Commerce St., Little Rock, 501-476-0294, www.FirehouseHostel.org.
 
Craft beer
The craft beer boom continues at a clip, with four additional breweries and taprooms having opened in Little Rock and North Little Rock, plus one new way to experience them—without getting behind the wheel. New breweries include Rebel Kettle and Buffalo Brewing Co. in Little Rock and Flyway and the Springdale-based Core taproom in North Little Rock. Add those to nearly a dozen others already in Central Arkansas, and you've got the makings for a great brew tour. This is where the newly opened Arkansas Brews Cruise comes in. Founded in North Carolina and with locations in some of the bigger beer markets of the country (Denver, Nashville, Bend and New Orleans, to name a few), this van tour takes beer-lovers to several local breweries, offering education and tastings at every stop.
CONTACT: [email protected], www.ArkansasBrewsCruise.com,
 
Dave and Buster's
What began 40 years ago as two Little Rock establishments—a restaurant and a nearby grown-up play space—has now returned to its hometown after merging to build one of the country's most popular arcade restaurants. Dave and Buster's first opened in Dallas in 1982 (with Dave's name coming first as the result of a winning coin toss) and now has nearly 100 current and soon-to-open locations across the nation—including one outside the continental U.S., in Hawaii. The recently opened Little Rock location is the duo's first and only in their home state of Arkansas.
CONTACT: 10900 Bass Pro Parkway, Little Rock, 501-777-3800, www.DaveAndBusters.com/little-rock.
What's New for 2017 in Southwest Arkansas
Camper cabins at Lake Ouachita State Park
Four new camper cabins have been added to the lineup at Lake Ouachita State Park. Camper cabins include heating and air conditioning, a queen bed, bunk bed ( guests bring own linens), a bench dining table, and a screened-in porch outfitted with deck chairs to enjoy the view from the campground.
CONTACT: 501-767-9366, www.ArkansasStateParks.com/LakeOuachita.
 
El Dorado Entertainment District
A new Arts and Entertainment District is in the works in El Dorado. The multi-phase project is expected to provide venues to showcase artistic outlets like touring Broadway shows, musicians, traveling art exhibits, a farm-to-table restaurant, and outdoor festivals.
CONTACT: 870-863-4547, www.ElDoFest.com.
 
Islet Cove Paddle Trail
A sign at DeGray Lake Resort State Park's marina marks the access point for the 3-mile trail, which is a flatwater paddle on the lake. Eight numbered, yellow markers along the lakeshore correspond to a brochure developed by park interpreters that highlights points of interest and history of the area. The brochure is available at the park's marina, lodge and visitor center. The trail is part of the Arkansas Game & Fish Commission Arkansas Water Trails program.
CONTACT: 501-256-4262, www.DeGray.com.
 
The Hotel Hot Springs & Spa
The Austin Convention Hotel & Spa, which is now under new ownership, underwent a full renovation project and is now the Hotel Hot Springs & Spa. Renovations that have been completed or are in the works include newly remodeled guest rooms, a new an
d enlarged spa with hot springs thermal mineral water, a new lobby bar, fitness center, pool, renovated meeting space, shuttle service to attractions and the Inside Track Grill & Sports Lounge.
CONTACT: 501-623-6600, www.HotelHotSprings.org.
 
Hot Springs Village Discovery Center
An avenue to learn about the activities and events available at Hot Springs Village. Located in downtown Hot Springs in the historic Wade Building. The center is a point of entry for those wishing to visit Hot Springs Village or learn more about it. While there, people can schedule outings, learn about community programs and events and how to participate in them, or get information on lots or home purchases. Of note, a guest pass is needed for visitors to gain access to Hot Springs Village.
CONTACT: 501-922-5510, www.ExploreTheVillage.com.
 
Monument at Hot Springs National Park
A new memorial to Hot Springs National Park Ranger James Alexander Cary, who in 1927 became the first National Park Service ranger killed in the line of duty when he was shot by bootleggers, is now at Hot Springs National Park.The monument is a park ranger hat and is located on the lawn of the park's administration building on Bathhouse Row.
CONTACT: 501-620-6715, www.NPS.gov/hosp/index.htm.
 
Red Light Roastery in Hot Springs
This craft coffee roastery is the first small batch roastery of its kind in Hot Springs. It also serves as a coffee shop.
CONTACT: 501- 609-9357, www.RedLightRoastery.com.
 
Renovation of the Thompson Building
The five-story Thompson Building, considered a gem of the Central Avenue Historic District of downtown Hot Springs, is being renovated into a boutique hotel.
CONTACT: 501-321-2835, www.HotSprings.org.
 
Visitor Center at Logoly State Park
Logoly State Park near Magnolia, the state's first environmental education state park, has a new 7,161-square-foot visitors center. Most of Logoly's 368 acres comprise a State Natural Area that includes a unique collection of plant species native to the western Gulf Coastal Plain.
CONTACT: 870-695-3561, www. ArkansasStateParks.com/Lo
goly
.
What's New for 2017 in Northwest & North Central Arkansas
Back 40 Mountain Bike Trail, Bella Vista
Region: Northwest
The Back 40 single track mountain bike trail in Bella Vista is a 40-mile trail system. The Back 40 Loop is the main trail within that system that circles the east side of the city. There isn't really a starting point for the loop, but rather four trailheads for access — Buckingham Trailhead, Lake Ann Trailhead, Bear Hollow Trailhead, and Blowing Springs Park. The trails embrace the city's hilly topography of bluffs, waterfalls, and deep wooded areas.
 
Additionally, the Back 40 is the first of a multi-phase project that plans for a total of 150 miles of natural-surface trail through the City of Bella Vista's 45 square miles. The construction of the trail system is by NWA Trailblazers and has been fully funded by a $3 million grant to that organization from the Walton Family Foundation.
CONTACT: 479-876-1255, www.BellaVistaAR.gov.
 
Brightwater: A Center for the Study of Food, Bentonville
Region: Northwest
Brightwater is a world-class food learning and cultural center. Through its uniquely holistic programming, The Center offers academic and career training in cuisine and the culinary arts, food systems and service, traditional and artisanal food crafts, and entrepreneurial development.
CONTACT: 479-899-6925, www.Brightwater.org.
 
Darby Legacy Monument, Fort Smith
Region: Northwest
A 12 ft. bronze statue of WWII General William Darby, with him riding on his 1942 Harley Davidson motorcycle, is located in Fort Smith's Cisterna Park at the corner of North 10th street and Garrison Avenue.
CONTACT: 479-783-8888, 10th & Garrison, www.DarbyLegacyProject.com.
 
Downtown Murals, Fort Smith
Region: Northwest
A result of the Unexpected Festivals held in September, the annual 10-day festival of murals is lead by a team of world-renowned international artists who add modern vibrancy to the historic walls of Fort Smith's downtown area. Artist lineup will vary, each year, adding beautiful works of art that represent cultures from all around the globe.
CONTACT: 479-783-8888, www.646Downtown.com.
 
Lake Atalanta, Rogers
Region: Northwest
Lake Atalanta is a reservoir along Prairie Creek in Rogers. Used primarily for recreation, it was built in 1936 by the Works Progress Administration. Today, Lake Atalanta is surrounded by the second oldest park in Rogers. The park contains a playground, picnic area, fishing piers,and walking trail. Just below the dam is a second city park, Lake Atalanta Dam Site, constructed in 1987. Lake Atalanta is part of the "Family and Community Fishing Program" for Arkansas.
CONTACT: www.RogersAR.gov/Facilities/Facility/Details/Lake-Atalanta-Lake-Atalanta-Dam-15
 
Melba Theatre, Batesville
Region: North Central
The newly renovated Melba Theater is now open for business once again and is celebrating 76 years. Located on Main Street Batesville, the Melba Theater is a single-screen movie theater that seats around 400. The Theater also features live events and private parties. Regular movie ticket prices are $4.
CONTACT: 870-569-8002, www.MelbaTheater.org.
 
Walton Arts Center expansion, Fayetteville
Region: Northwest
The Walton Arts Center in Fayetteville celebrated the grand reopening of its newly renovated facility on Nov. 19. The grand reopening celebration kicks off WAC's 25th anniversary season.
 
The new expanded atrium will allow patrons to share the excitement, the insights and the beauty of what has happened on stage with one another. The new atrium transforms the relationship between Walton Arts Center, Dickson Street and the entertainment district with glass walls beckoning people inside. There are also now additional restrooms; a designated Starr Concierge Counter for patrons to easily access food, beverages and merchandise; the capacity to host seated dinners for 300 guests for weddings, corporate events and other gatherings downtown.
 
The Starr Theatre has also been renovated for bigger shows. Increased accessibility and amenities include updated technology and accommodations allowing the building to meet the production needs of 21st century shows, and increased accessibility will make the aged facility a friendlier destination for patrons.
CONTACT: www.WaltonArtsCenter.org/grand-reopening
​

What's New for 2017 in the Arkansas Delta
Big River Crossing, West Memphis
Region: Upper Delta
Pedestrians and bicyclists can enjoy the Big River Crossing in West Memphis, which officially opened in fall of 2016. Featuring stunning views of the Mississippi River, the Big River Crossing connects downtown West Memphis to downtown Memphis. The $17.5 million

dollar boardwalk is built alongside the historic Harahan Bridge and is the longest public pedestrian bridge along the Mississippi River.
CONTACT: www.BigRiverCrossing.com
 
Walnut Ridge Heritage Walk
Region: Upper Delta
Downtown Walnut Ridge is reclaiming the town's rich history with a walking tour that takes visitors back in time with a series of plaques, large photographs and detailed descriptions of Walnut Ridge's past. The Walnut Ridge Heritage Walk includes landmark structures of the past and present and present information about early leaders, merchants and cultural figures.
CONTACT: Downtown Walnut Ridge Network, 870-886-6638, [email protected], www.DowntownWalnutRidge.org.
 
Downtown Entertainment Park, Newport
Region: Upper Delta
Spring 2017 brings the opening of the new Downtown Entertainment Park in Newport. The park will offer an outdoor music venue, a Veteran's Walk, a Public Servant's Walk, a stunning fountain, and become the location for community outdoor movies.
 
Hampson Archeological Museum State Park, Wilson
Region: Upper Delta
In Wilson, the new home of Hampson Archeological Museum State Park is expected to open in fall 2017. The exterior of the building will be Tudor in style to match the architecture of the historic downtown square. The museum will be a moder facility with over 8,400 square feet with over 2,300 square feet of interactive exhibits, many featuring artifacts that have not been seen by the public for over 50 years.
CONTACT: Hampson Archeological Museum State Park, 870-655-8622, [email protected], www.ArkansasStateParks.com/hampsonmuseum.
RELAXATION MADE IN EUREKA SPRINGS AFTER THE HOLIDAYS

Spirits of the Basin. Visitors to Eureka Springs may take in the view of the town and surrounding Ozark Mountains from the roof of the 8-story Basin Park Hotel, then proceed by stages to the mysterious underground cave. ...
Read More

Eureka Springs and North Arkansas Railway. Step back in time to an earlier age of locomotive transportation and enjoy the Excursion Train or the Dining Car. ...
Read More
War Eagle Mill. Working water-powered grist mill since 1832. ...
Read More


Pea Ridge National Military Park. A 430-acre Civil War battlefield that preserves the site of the March 1862 battle that saved Missouri for the Union. Living history for adults and kids. ...
Read More 

Pivot Rock Natural Bridge. Fascinating geological formations in a tranquil, wooded area. Easy hiking for you and the kids. ...
Read More 

Eureka Springs 4X4 Adventure Trail Park. Trails for four-wheelers, four-wheel drive stock jeeps, up to rock crawlers (bring your own). Trails for the faint at heart and rough riding rock crawlers. ...
Read More

Cosmic Cavern. Visitors are led through one of the Ozarks' prettiest caves. View two underground lakes, one with trout. Silent Splendor is one of Arkansas' most incredible underground jewels. ...
Read More

The Great Passion Play. America's #1 Attended Outdoor Drama. ...
Read More

Black Bass Lake. A peaceful and beautiful park close to town that feels like it's miles from anywhere. Good for hiking, biking, fishing or a picnic while watching the bass in the clear green water. Spring brings butterflies and dragonflies, and frogs croaking along the water's edge. Bring the kids. ...
Read More

Onyx Cave Park. Take the kids to see the spectacular underground formations in this living cave. Educational radio-guided tour takes about 30 minutes. Easy access ramps for all ages. ...
Read More 

Promised Land Animal Park. For kids of all ages! Located 11 miles north of Eureka Springs on Hwy. 23. Home to hundreds of rare and endangered species from all over the world! We currently feature a four-mile drive through and petting zoo that displays 50 species. ...
Read More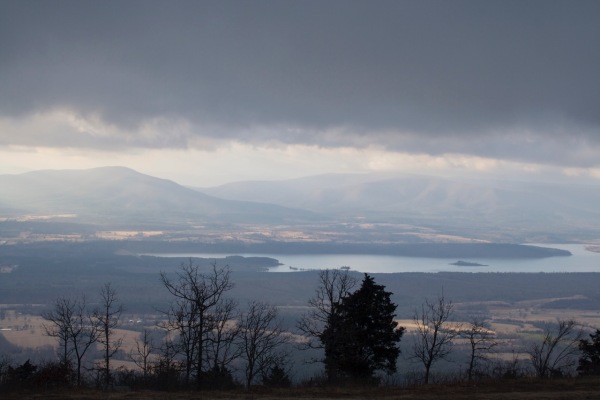 Family-friendly trails for winter hiking
Jill Rohrbach

Winter in Arkansas is one of the best times for hiking. With the leaves off the trees, you can see for miles and view vantage points that will be covered up by leaves come spring. Just remember to dress for the weather. Mild Arkansas winters provide great hiking temps. This week has ranged from highs in the upper 50s to highs in the 30s. So, just check your favorite weather app before heading out the door and dress in plenty of layers.


Now, go grab some friends and family and head outdoors for fun and fitness in the New Year. Here are some good beginner trails for kids.


Withrow Springs State Park in Huntsville has two great family-friendly trails. The Dogwood Loop is only .75 miles. It starts a little steep but eventually levels out before heading downhill. Or if you're up for 2.1 miles round trip, take the Forest Trail from the campground and back. It's nice and wide and fairly flat.


The Lost Valley Trail is 2.1 miles round trip, but it is a very easy hike. I've done this one a lot with my family and friends. The trail is located near the magical Buffalo National River. You'll see a sign for Lost Valley off of Ark. 43 between Boxley and Ponca. The trail follows a creek up to its headwaters and Eden Falls. You'll also encounter caves too, so don't forget your flashlight if you truly want to explore.


Atop Mount Magazine in the Arkansas River Valley, Signal Hill Trail is a 1.5-mile round trip hike to the high point of Arkansas at 2,753 feet above mean sea level. It's a fairly easy trail, although you will be going steadily up hill. There are benches and a sign at the top so you can take an Instagram or Snapchat pic and let everyone know you made it to the top. Don't miss a visit to the visitor center or lodge and restaurant of Mount Magazine State Park while you're here.


Another trail I have always enjoyed is the Summit Park Trail, a one- mile trail to Fern Lake on top of Mount Nebo in the Arkansas River Valley near Russellville. Pick up a self-guided trail brochure at Mount Nebo State Park Visitor Center to help you with interpretive points along the way.


David's Trail is located in North Central Arkansas near Mountain Home. From the Panther Day Use Park trailhead, about seven miles of trail is open going south and ending with a loop at Robinson Point Campground. Going north, crossing the lake via the Ark. 101 bridge, about 4.2 miles has been built. The trailhead is located 9 miles east of Mountain Home on U.S. 62, then 1 mile north on Ark. 101. Turn right at the Panther Bay sign, and then take the first left.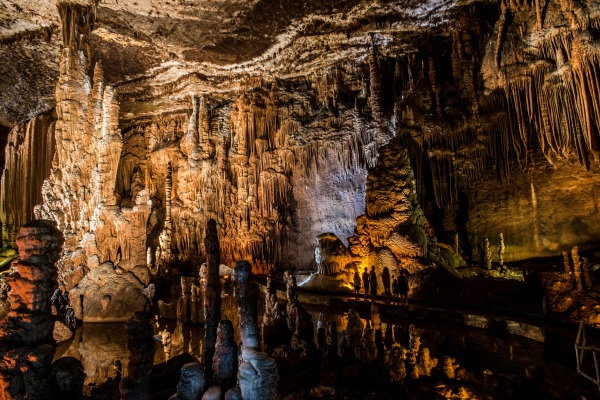 Keep warm in an Arkansas show cave this winter

It's cold outside, which means it's a perfect time to head to an Arkansas cave. The beauty about our caves is that most of them run an average of around 58 degrees year round. In the summer, they feel cool in temperature, while in the winter they feel warm to visitors.

So, if you're stir crazy and ready to get outside without having to brace for the cold, just head underground. Arkansas has privately-owned, commercial tour caves open to the public as well as the massive Blanchard Springs Caverns operated by the U.S. Forest Service.

Some of these caves have steep areas or lots of steps. Others offer easy walking tours. Additionally, most caves are open throughout the year, although days of the week vary by season so call ahead to make sure of winter hours.

Arkansas Tour Caves

Blanchard Springs Caverns

Offers guided tours on trails that lead visitors through massive caverns filled with ever-changing formations. Also offers Wild Cave tour for the physically fit. Located in Mountain View.

Bull Shoals Caverns

Offers 45-50 minute tours through magnificent caverns formed 350 million years ago. Located in Bull Shoals.

Cosmic Caverns

The site of the Ozarks' largest underground lake, offers a one-hour guided tour through subterranean rooms and across an underground bridge. Located on Ark. 21 N., Berryville.

Mystic Caverns

Features guided tours of two spectacular caverns, Mystic and Crystal Dome. 28 foot "pipe organ." Located 8 miles south of Harrison in Marble Falls.

Onyx Cave

Radio headphones guide you through the cave as you pass amazing formations of stalactites and stalagmites. Easy access ramps take you to this Arkansas cave, and a non-strenuous trail leads you through it. Located six miles east of Eureka Springs.

Old Spanish Treasure Cave

Guided tour includes fossils of an ancient sea. This cavern is filled with fascinating legends of hidden treasure buried by the Spanish Conquistadors. Learn why it is believed the treasure is still here. Located near Sulphur Springs.

War Eagle Cavern

Located on a secluded site used by the Indians hundreds of years before the first European settlers came to the area. Every effort has been made to leave the caverns and ground in their natural state. Offers 40-minute tour; gemstone panning. Located in War Eagle near Rogers on Beaver Lake. NOTE: War Eagle Cavern is currently closed for the winter season and will reopen on March 4, 2017. Its bats are sleeping.